Professional grade UVB devices for Psoriasis, Vitiligo and Eczema treatment, at home
Treating dermatological conditions at home has never been easier with our innovative DermaHealer Phototherapy devices.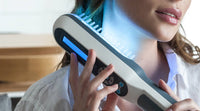 Skin simplicity
DermaHealer UVB Lamps are simple and straightforward for anyone to use, giving you the power to relieve your skin condition without the complications of creams, drugs or clinic appointments.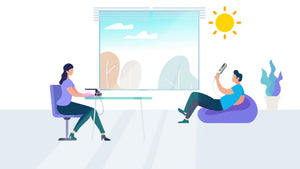 Healing your Skin, the natural Way
Channeling the natural healing benefits of UVB rays, with carefully controlled light exposure, to reduce the discomfort and embarrassment caused by inflammatory skin disorders.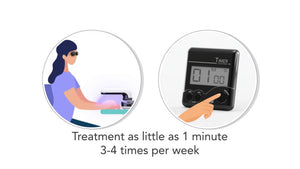 Fast action results
After just 3-8 weeks of consistently using a DermaHealer UVB lamp you will feel and see the benefits in your skin. Get ready to enjoy calm, soothed skin again.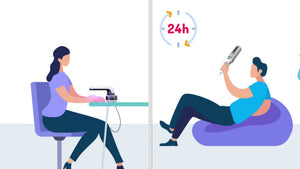 Comfort and convenience
Our DermaHealer devices are compact, portable and lightweight allowing you to combat the effects of your skin irritations wherever and whenever it suits you.
DermaHealer UVB Lamps - Treating Psoriasis, Vitiligo and Eczema (Video)
The best skin-vestment you can make
Free yourself from the on-going costs of dermatology appointments and prescriptions with a one-off purchase that offers long term relief.
A brand you can trust with your skin
We are so confident in our DermaHealer Phototherapy devices that we offer a 60 money back guarantee, a 2-year warranty, and a fast, responsive customer support service to assist you with any questions or information about our products.
F.A.Q.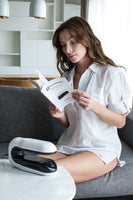 One concept. Two solutions
We offer the choice of two phototherapy UVB lamp options. Choose from our Handheld or Handsfree device, based on the areas of skin that give you most cause for concern.
Testimonials
This device is easy to use and I can see an improvement after three weeks of use on my patches of psoriasis.

Lynne Cafferky
First and foremost, the customer service is stellar. I've been using the lamp for a few weeks. Waiting for a total clear up a little bit better everyday.

KathySieber
Treated medium psoriasis with the lamp. On back and feet. Made significant difference within two weeks.

Alex Lock
Listen to what Edgar has to say about Dermahealer